The most underutilized, but, most powerful tool within your company
Enterprises all over the world are underutilizing the most powerful tool within their company. It's a tool that is used by everyone, yet, often neglected and ignored as to what it can actually do for your team and business.

The most powerful and most underutilized tool, within your business, is your voice.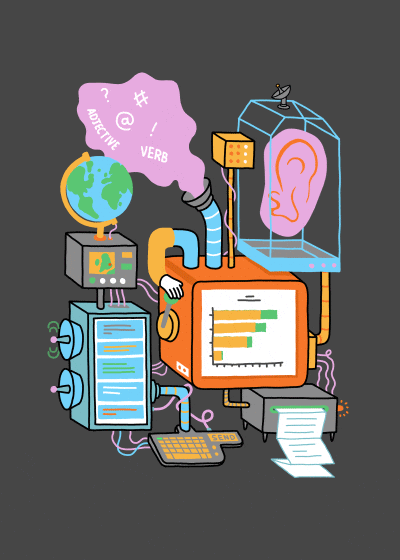 Once a company understands that voice channels are enriched with valuable data they can actually extract a lot of information in a powerful and scalable way using speech recognition and AI processing technology. The value that lies within conversations is a source of knowledge that can completely change the way your business operates.
Combining Speech Recognition and Artificial Intelligence can provide you with accurate transcripts and key information such as spoken keywords, actionable items, sentiment outcome, and overall speaker data. You can even rate conversation based on their outcome to audit and improve team performance.
By utilizing your voice, supported by AI and ASR, you will be able to take the heavy lifting out of a lot of processes. Insights surfacing from voice channels offer an intelligence that can be used to coach teams, understand clients better, and overall create better customer experiences.
Although, some companies are recording meetings and calls between their team and clients, without the right assistance to sift through the hundreds of hours of calls, how do you know which one to listen back to or to act on? AI and recognition technology allows you to zoom in on conversations based on what was said without having to listen to all those recordings.
The take-away here is that as a business, you should be investing in the right technology to extract locked up information from voice data. You will not only be on the right path to build a strategic asset within your organization that will push you ahead of your competition. It will definitely help you to deliver a better customer service and product development experience for your clients.

Don't wait any longer, contact us to talk about the options and opportunities for your company.